Sorteo: Cereal Fiber One solo 80 calorías para cuidarte y mantenerte en forma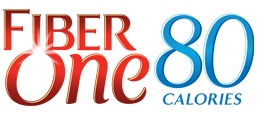 Fiber One y su compromiso de cuidarte y mantenerte en forma ha lanzado al mercado el nuevo cereal Fiber One 80 calorías con el fin de satisfacer tu apetito y ayudarte a sentirte satisfecha. 
Beneficios del cereal Fiber One 80 Calorias: 
Una porción de cereal de Fiber One contiene el 40% de fibra de tu dieta diaria que tu cuerpo necesita.
Te ayuda a superar la curva del hambre el cual ayuda a que no te salgues de tu plan de dieta.
Con el rico sabor del cereal es una buena opción para el desayuno y te ayuda a sentirte satisfecha.
Si quieres probar el nuevo cereal de Fiber One 80 calorías imprime aquí tu cupón.
Sorteo
Fiber One a través de MyBlogSpark quiere ofrecer a una afortunada lectora de Súper Baratísimo o Gratis con un paquete de regalo que contiene: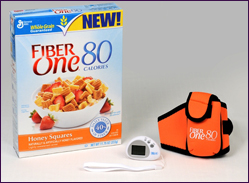 1 caja de cereal Fiber One 80 Calorías.
1 sensor pedometer con conexión USB para rastrear tu progreso de tus ejercicios en tu computadora.
1 estuche para iPod/smartphone que lo puedes usar en el brazo mientras hagas tus ejercicios

.
¿Cómo participar?
Entrada Mandatoria
Sigue a FiberOne en facebook Clic Aquí  (1 entrada)
Entradas Opcionales (puedes hacer cualquier de estas entradas o todas)
Subscríbete al nuestro canal de Youtube (1 entrada)
Síguenos usando Google Friend Connect (1 entrada).
Invita a un amigo o amiga a ser parte de Superbaratisimo o Gratis en Facebook (3 entradas)
Comparte el sorteo con los botones abajo de Facebook  (1 entrada por día)
Envía este tweet (1 entrada por cada tweet x día) copia y pega en twitter.com
Participa #Sorteo Fiber One 80 calorías en @superbaratisimo http://bit.ly/oV5BMF #lasblogueras  #latinabloggers #latism #Myblogspark
Sorteo
El Sorteo empieza hoy Lunes 1 de Agosto y termina Domingo 14 de Agosto a las 11:59 pm (PDT). Solo válido para los residentes de Estados Unidos. Mayores de 18 años.
Disclosure: The coupon, prize pack, information and giveaway were all provided by Yoplait through MyBlogSpark. Fiber One 80 Calories cereal, information, and giveaway have been provided by General Mills through MyBlogSpark.
Comentarios de Facebook:
Powered by Facebook Comments