FREE Orca o Auto Zone Gift Card with Just One Trip King County Metro
FREE Orca o Auto Zone Gift Card with Just One Trip King County Metro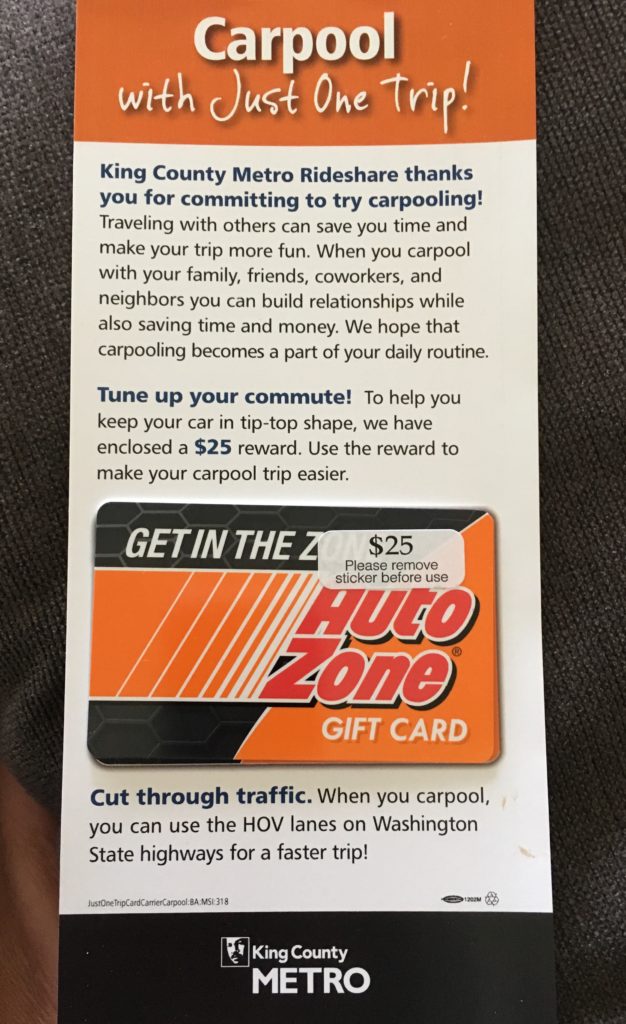 FREE Orca o Auto Zone Gift Card with Just One Trip King County Metro click HERE
If you live in Washington State you can request to participate on the Just One Trip King County Metro.
You just have to commit to switching one drive-alone trip to walking, biking, riding public transit, carpooling or vanpooling within two weeks of receiving your reward.
Limit one per person.
Register HERE.
You can get a:
New ORCA card preloaded with $25 or
$25 added to an existing ORCA card or
$25 reward for active gear or
$25 reward for car accessories or
3 FREE round trips in a vanpool & $25 off your first month of vanpool fare.
For more saving tips click HERE
Comentarios de Facebook:
Powered by Facebook Comments